Designmatter X Hypothetical Studios
Hosted by Designmatter X Hypothetical Studios

Designmatter is a design studio based in Seoul.  Consisting of designers, artists, educators, entrepreneurs, engineers, and programmers, Designmatter supports and curates the projects that explore sociocultural complexities and propose possibilities for unseen solutions. 

Hypothetical Studios is an interdisciplinary collective of Eindhoven based designers. It investigates hypothetical possibilities through various disciplines, including craft, story writing, and exhibition-making. Hypothetical Studios are currently represented by the core members Noam Youngrak Son, Anabel Poh, Kurina Sohn.
Exhibition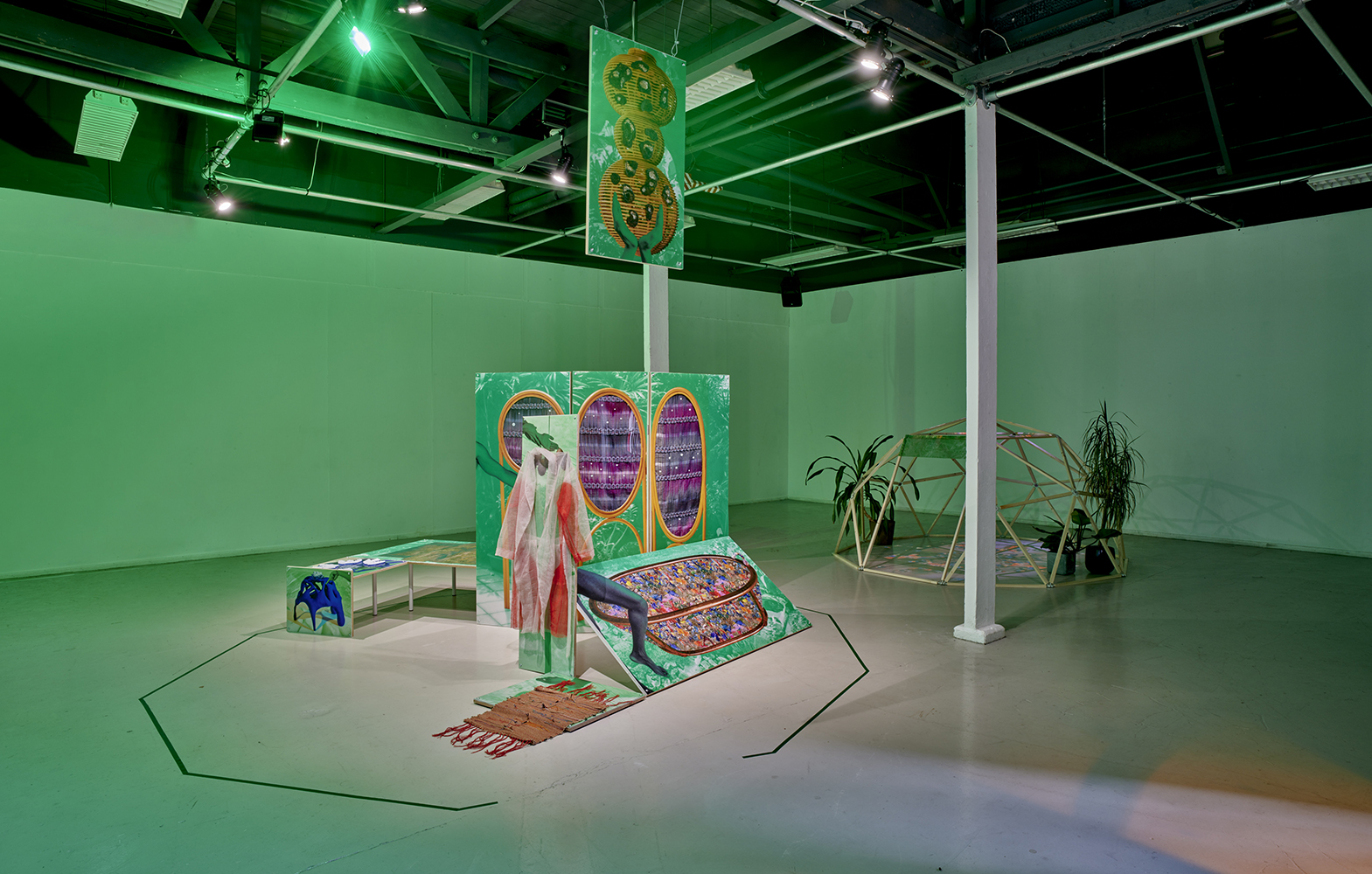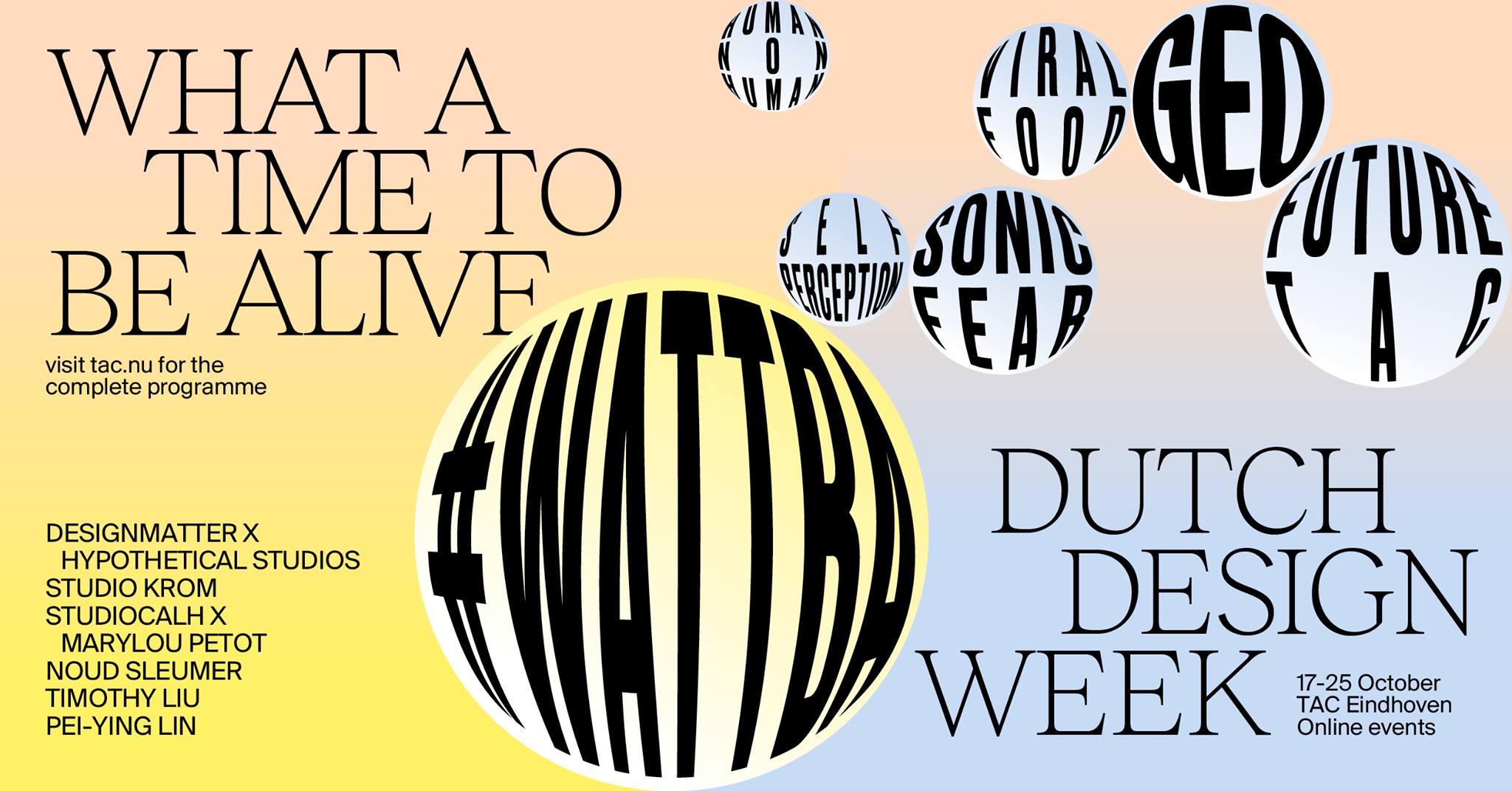 During Dutch Design Week(17-25 Oct. 2020), the program will take place as one of the seven exhibitions of "What A Time To Be Alive 2020" program at Temporary Art Center Eindhoven. The exhibition will propose a combination of speculative leathers, objects, and stories by having the theme of a hotel room for the island visitors.
The hotel room, which is a geodesic dome, symbolizes the island and the biosphere, and a visitor will be placed as a temporary dweller in it. The narrative will be communicated through sensorial experiences that involve a kinetic light projection on the dome and an audioscape installation surrounding it. Eindhoven-based electronic musician Ko de Beer augmented the sounds of the speculative animals by using generative instruments.
Due to the cancellation of the real-life edition of Dutch Design Week 2020, the physical version of the exhibition will be held as a part of TAC's regular program, independently from the Dutch Design Week. The audiovisual experience performed around the installation will be filmed and reformatted into an online exhibition platform (The website will be accessible after the 17th of October) to be presented as a part of the virtual Dutch Design Week 2020.
Visit Dutch Design Week Website →
Visit TAC Website →
Publication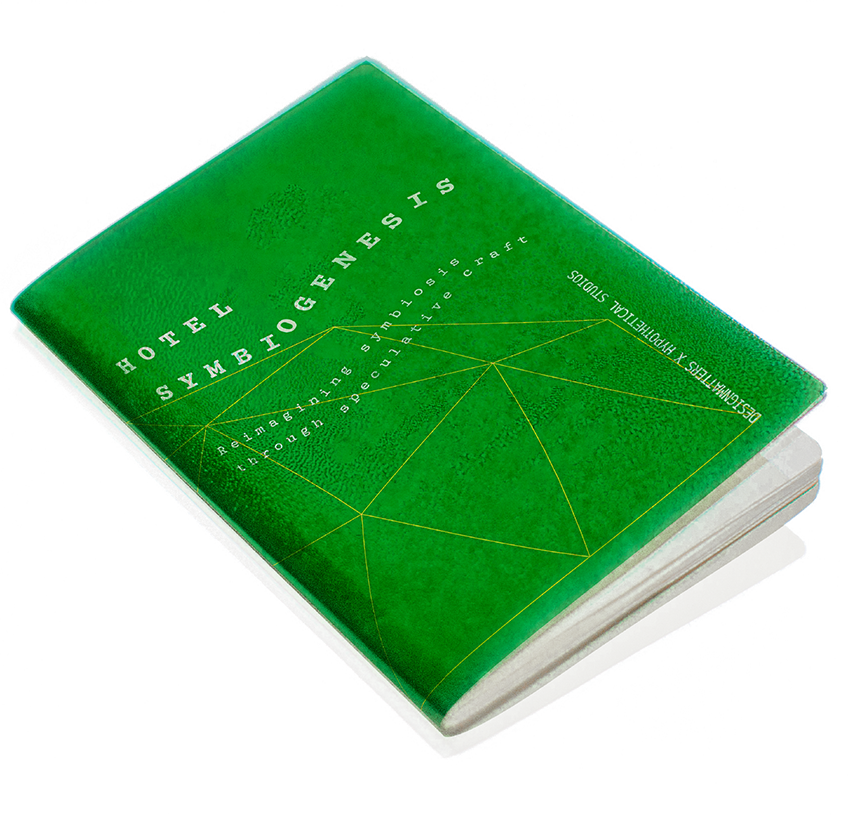 The temporality of the ecosystem that Hotel Symbiogenesis constructed will be re-contextualized as a passport-sized book. The publication will provide in-depth information about the working methodology explored by Hypothetical Studios as well as its outcome.

Pre-order